As newly appointed Secretary of ESCAP/WMO Typhoon Committee (TC), Dr. Yihong DUAN paid a courtesy visit to the Chief Executive Mr. Ho Iat Seng on 30 October 2023.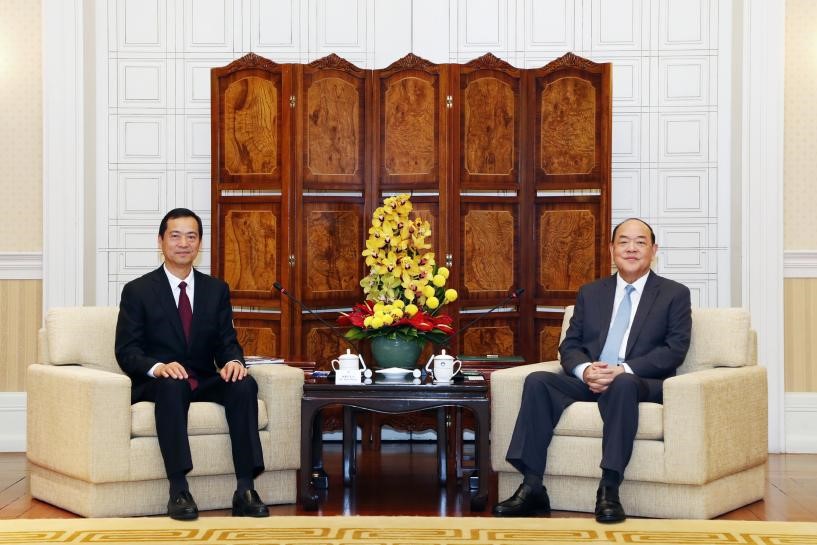 During the meeting, Dr. DUAN expressed his sincere appreciation to the Government of the Macao Special Administrative Region (MSAR) of the People's Republic of China for its strong support to TC Secretariat (TCS) as always. He provided an overview of the background and the role of UNESCAP/WMO Typhoon Committee on typhoon-related disaster reduction. Dr. DUAN emphasized the crucial role of continuous and strong support from the Central Government of China and the Macao SAR Government for the proper and efficient functioning of the TCS.
The Chief Executive Mr. HO Iat Seng congratulated to Dr. DUAN on his new role as Secretary of the Typhoon Committee and welcomed his visit. Mr. HO introduced the current situation and the challenges faced in the Macao region regarding typhoon related disaster preparedness, prevention and reduction. He reiterated that Macao SAR Government's commitment to providing full support to TCS. Additionally, Mr. HO expressed expectation for further contribution from the Typhoon Committee to Macao in typhoon related disaster reduction.
The meeting was attended by Mr. LEONG Weng Kun, Director, the Director of Macao Meteorological and Geophysical Bureau (SMG), Mr. LOI Chi San , the Acting Director of the Government Headquarters Affairs Bureau and all staff from TCS.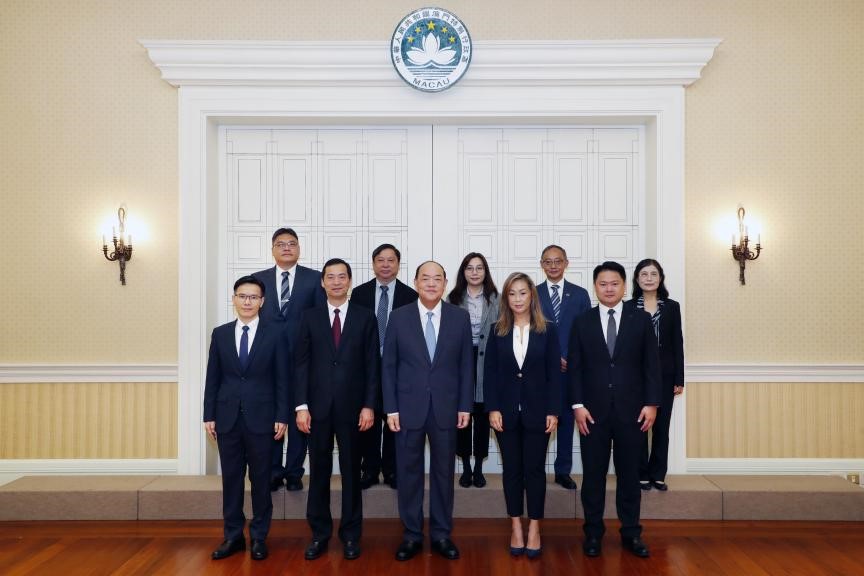 Other news:
China's Meteorological Administrator and Delegation Enhance Collaboration at ESCAP/WMO Typhoon Committee Secretariat