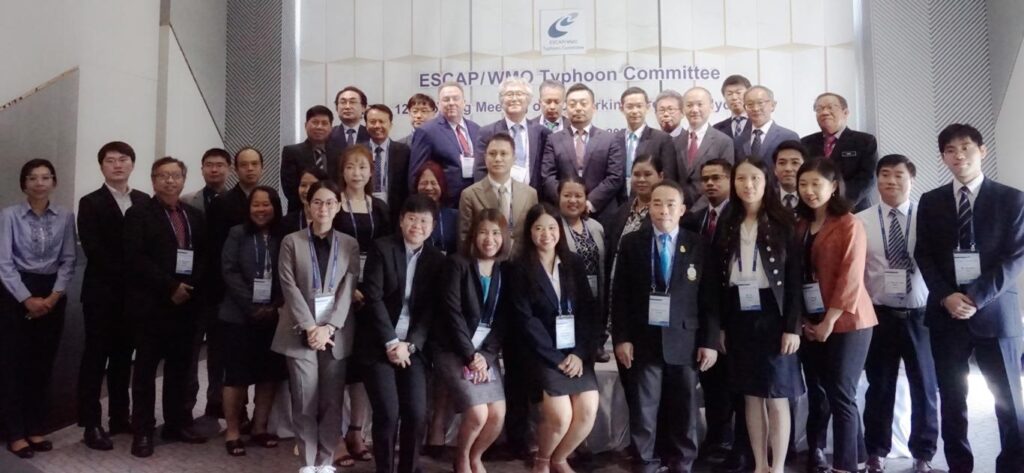 Referring to the decision of the 55th Session of the ESCAP/WMO Typhoon Committee (TC), the 12th working meeting of TC Working Group on Hydrology (WGH) was held in Bangkok, Thailand on 20-22 September 2023, with the theme of "Community outreach and multi-stakeholder engagement – Boosting Early Warning for All –". The Meeting was co-hosted by the Royal Irrigation Department (RID), Thailand and the Ministry of Land, Infrastructure, Transport and Tourism (MLIT), Japan with financial support.
Mr. Daisuke MARUICHI, Economic Affairs Officer at UN ESCAP; Dr. Yihong DUAN, TC Secretary; Mr. Adisorn Champathong, Senior Expert on Hydrology, Royal Irrigation Department (RID), Thailand; Mr. Kikuta TOMOYA, Director for International Coordination of River Engineering, the Ministry of Land, Infrastructure, Transport and Tourism (MLIT), Japan; and Mr. MIYAMOTO Mamoru, the Chairperson of WGH delivered their opening speeches.
TC Secretary Dr. Yihong DUAN, in his on-line speech, conveyed the sincerest congratulations of the Committee to WGH for successfully opening its full face-to-face Working Meeting since COVID-19 breakout in the end of 2019. He also expressed the deepest appreciation to the Governments of Thailand and Japan as well as other Members for their strong support to TC activities as always. Dr. DUAN encouraged WGH to make its contribution to Annual Operation Plan (AOP) evaluation and regional cooperation.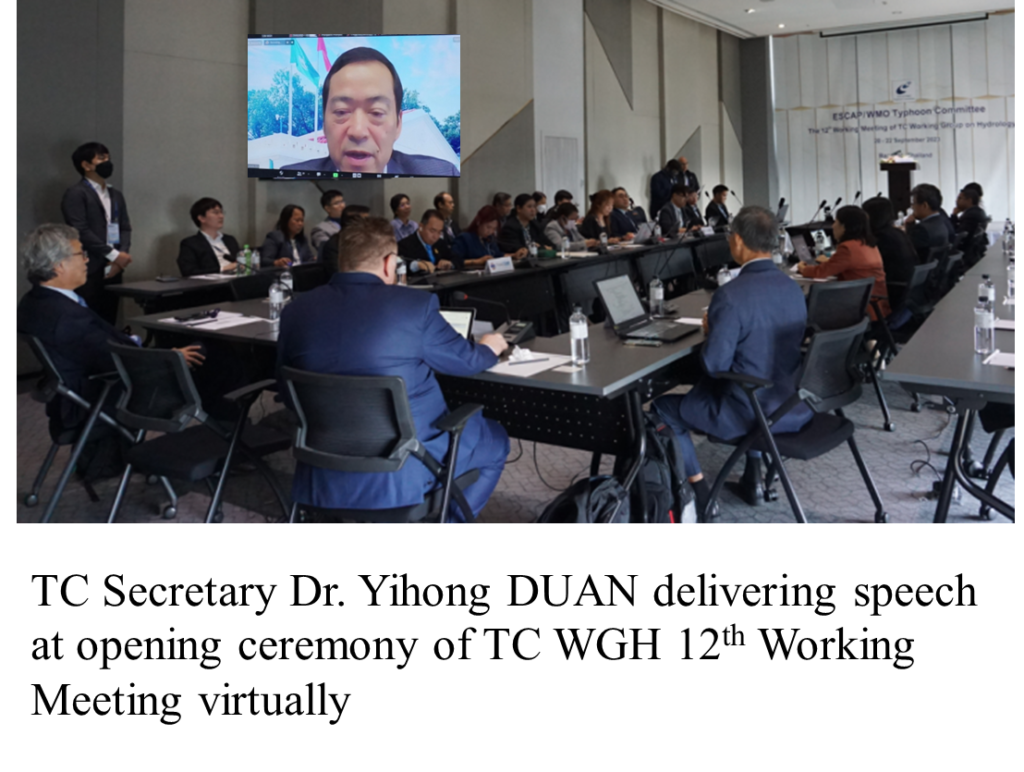 The working meeting was attended by 63 participants in total (including 18 on-line participants) from 12 out of 14 Members of the Typhoon Committee, namely: China; Hong Kong, China; Japan; Lao People's Democratic Republic (Lao PDR); Malaysia; the Philippines; Republic of Korea; Singapore; Thailand; USA and Viet Nam. The representatives from ESCAP, Typhoon Committee Secretariat (TCS), the National Water Resource Commission (NWRC) of Thailand, Thailand Meteorological Department (TMD) and Department of Disaster Mitigation and Prevention (DDMP) of Thailand also appeared the meeting.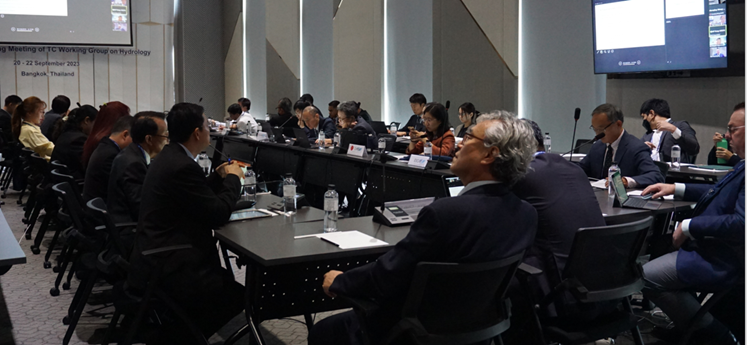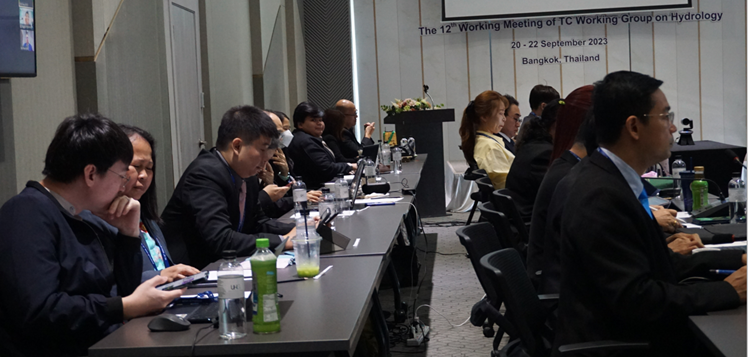 The meeting achieved the expect purposes as below: 
reviewing and presenting the status, achievements and progresses in hydrological components in Members in 2023;
reviewing the implementation status and progresses of WGH Annual Operating Plans (AOPs) in 2023;
proposing the implementation plan and success indicators for WGH AOPs for 2024;
discussing the assessment of WGH AOP with UN's Early Warnings for All (EW4All) initiative;
discussing the enhancement of regional cooperation;
Discussing the new AOP(s) proposal for 2024 and beyond.